A step up in Power and Performance
Our LT lawn tractors are extraordinarily versatile. They excel when it comes to covering large areas quickly thanks to the oversized grass bag. The side discharge eliminates the need to stop and empty the bag.

Thanks to the user-friendly cutting height adjustment, the LT series achieves optimum cutting results even on difficult ground.
LT lawn tractors - the perfect option if you have a large garden.
CENTRAL REAR DISCHARGE
All our rear discharge tractors are designed to transport grass clippings into the grass catcher with optimal efficiency.

All our LT Series rear discharge models feature a grass catcher made of durable fabric for flexibility and have an air passage to guarantee air flow and perfect collection.

The hard top controls dust and reduces noise. The telescopic handle allows you to empty the grass catcher right from the driver's seat.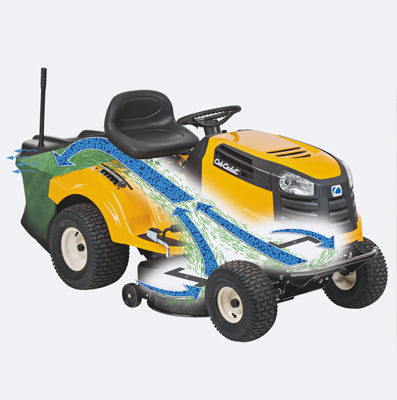 PRECISE STEERING SYSTEM
All Cub Cadet lawn tractors help redefine your notion of comfort.

We have improved the steering of the lawn tractors. Our precision gear-steering technology ­supports operators at work and makes your powerful lawn tractor even more efficient and surprisingly easy to manoeuvre.
STEEL FRAME
All LT tractor frames are made of strong steel construction which is fully welded and powder coated for added durability.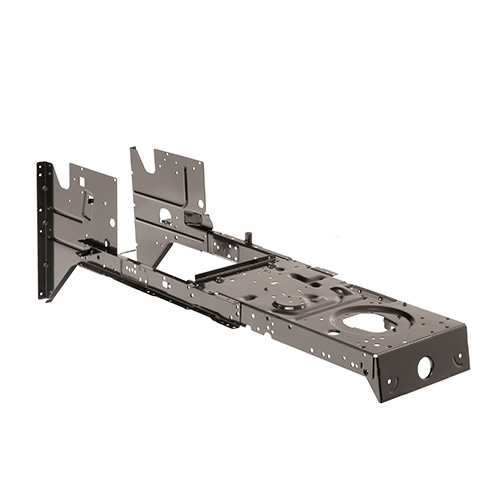 FLOATING STEEL OR CAST IRON AXLE
A pivoting steel or cast iron front axle will keep all four wheels on the ground, even on an uneven surface.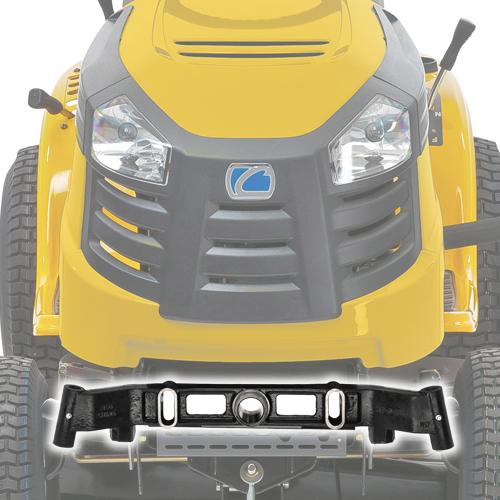 PIVOTING ONE PIECE HOOD
The entire engine hood can be folded up and removed within seconds without the need for tools, allowing for easy maintenance.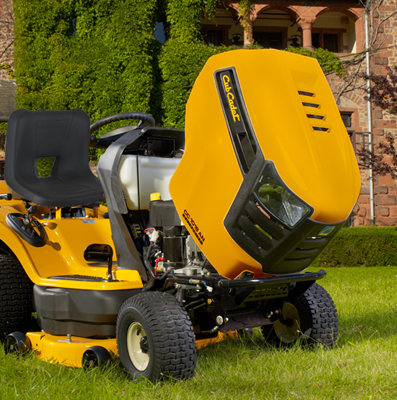 TRANSMATIC TRANSMISSION
Allows shift-on-the-go speed control. Simply choose the driving direction, set the desired basic speed with the speed shift lever on the dashboard and release the brake/clutch pedal.

Push the pedal to slow down or press it all the way forward to stop. Releasing the brake pedal automatically brings the tractor back to a preset speed.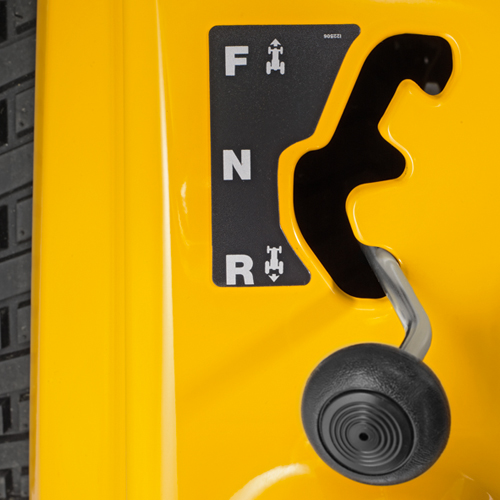 HYDROSTATIC TRANSMISSION
Impresses with its modern technology and featuring a self-lubricating hydro pump for minimum maintenance and maximum durability.

The hydrostatic transmission also stands out for its velocity control as well as continual forward and reverse speeds.

No clutching or shifting required which means you can drive more gently with greater accuracy.

The XT Series lawn tractors are foot-pedal controlled. The LT Series tractors are controlled by either a hand lever (side discharge tractors) or a foot pedal (rear discharge tractors).