STRENGTH, PERFORMANCE AND COMFORT IN EVERY DETAIL
The LT3 series of lawn tractors deliver perfect mowing performance, exceptional cutting and collection with incredibly responsive handling.

They feature RevTEKTM Technology allowing you to cut while in reverse. The hydrostatic transmission is infinitely variable and there is a choice of manual hand lever control or dual direction foot pedal control.
All LT3 lawn tractors are fitted with a powerful Briggs & Stratton engine.
REVTEK™ TECHNOLOGY
RevTEK™- Reserve mowing technology. An integrated system that allows you to cut while in reverse. Available with LT3 PR105 & LT3 PS107.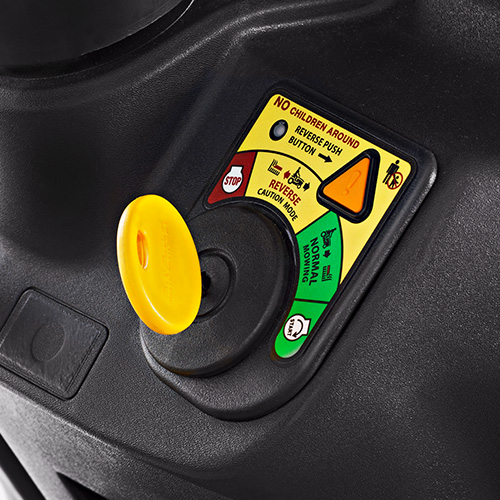 COMFORTABLE SEAT
Comfortable seat with high backrest to make mowing easier.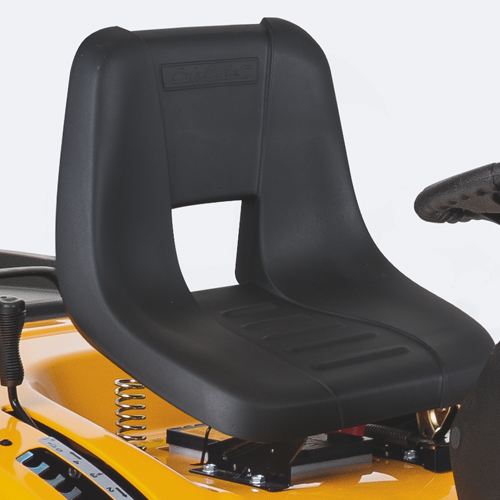 HYDROSTATIC TRANSMISSION
Impressive with its modern technology and featuring a self-lubricating pump for minimal maintenance and maximum durability.
The hydrostatic transmission also stands out for its velocity control as well as continual forward and reverse speeds. No clutching or shifting is required which means you can drive more gently and with greater accuracy.
The LT series tractors are controlled by either a hand lever (side discharge tractors) or a foot pedal (rear discharge tractors).