XM ENDURO SERIES - PERFORMANCE PERFECTION
Ideal for expert gardeners, the Cub Cadet XM ENDURO SERIES™ lawnmowers break new ground in lawnmowing - packed with added power and exceptional performance.

Heading the list of stand-out features is our new 3T technology, offering perfect mowing results. The powerful, smooth running engines provide exceptional performance but run smoothly, with minimal vibrations thanks to the Vibex handle.
The XM ENDURO SERIES™ offers a contemporary design that matches its outstanding performance.
AVS ANTI-VIBRATION SYSTEM
Special axle dampers above the deck absorb vibrations from the engine making for smooth and easy usage for you.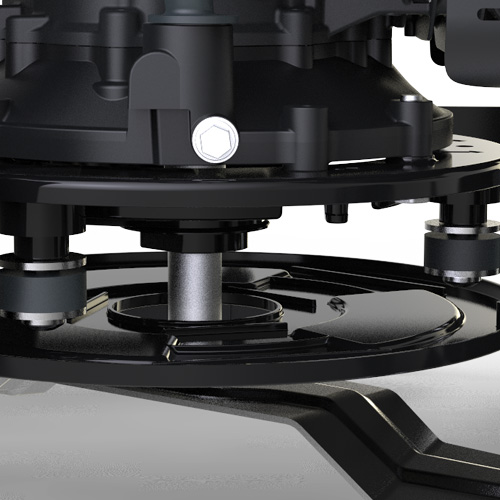 3T CUB CADET TECHNOLOGY
Grass cuttings are transported through a turbo tunnel into the grass bag, improving mowing performance and preventing cuttings becoming stuck or left on the lawn.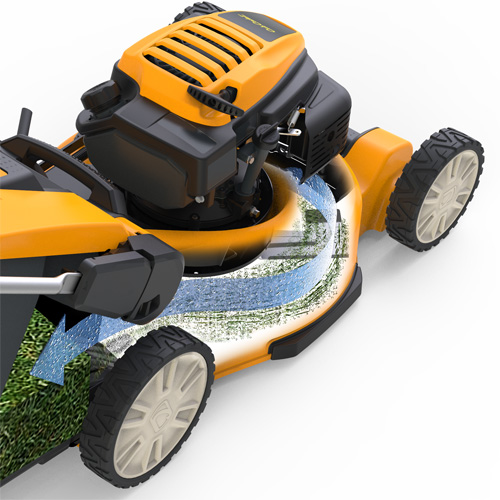 ROBUST DESIGN AND HIGH-QUALITY COMPONENTS
The single die-cast housing is extremely robust; there are no screws that can come loose ensuring the machine is easy for you to use. Tough front and side bumpers protect the mower from obstacles.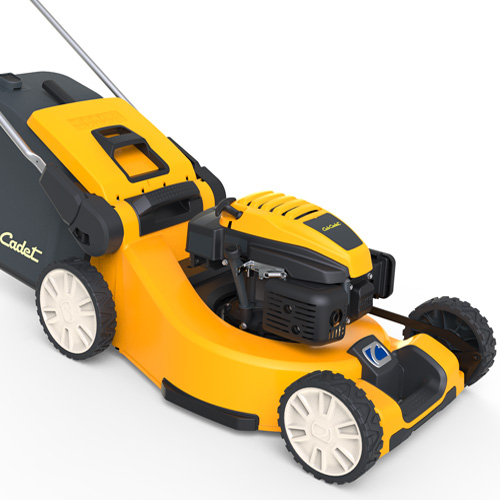 FAST CLEANING
An integrated mowing deck washing nozzle and a special cleaning position means that raising, rinsing and cleaning the body couldn't be easier.
TOP-QUALITY WHEELS
Each with double ball bearings for optimal running performance and durability.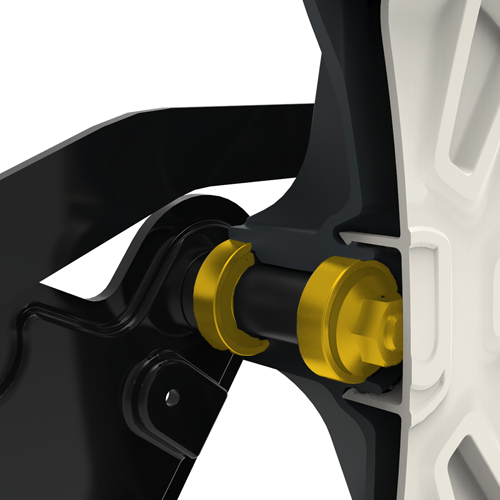 LARGE GRASS BAG (65/75 LITRES) WITH LEVEL INDICATOR AND DUST COVER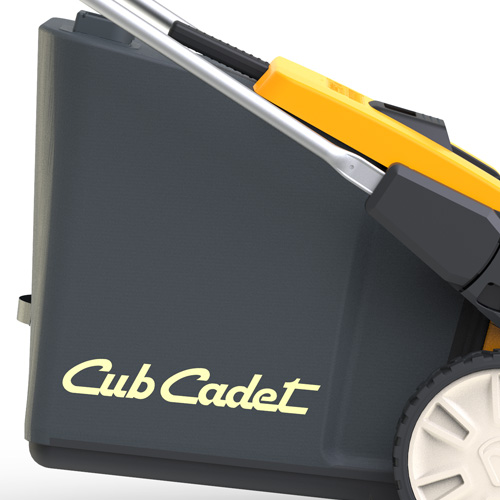 EASILY ADJUSTABLE HANDLE HEIGHT FOR YOUR COMFORT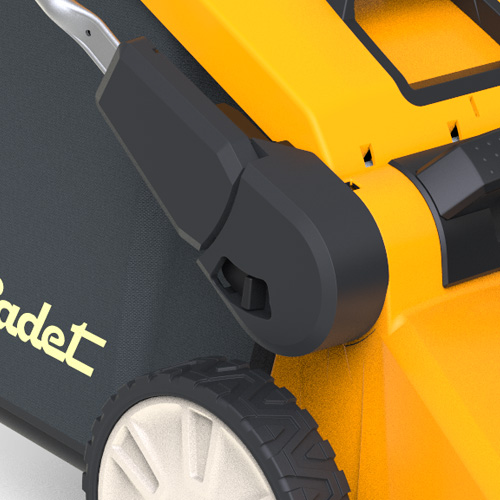 CONVENIENT CENTRAL 6-STEP CUTTING HEIGHT ADJUSTMENT
To achieve the finished grass height you require.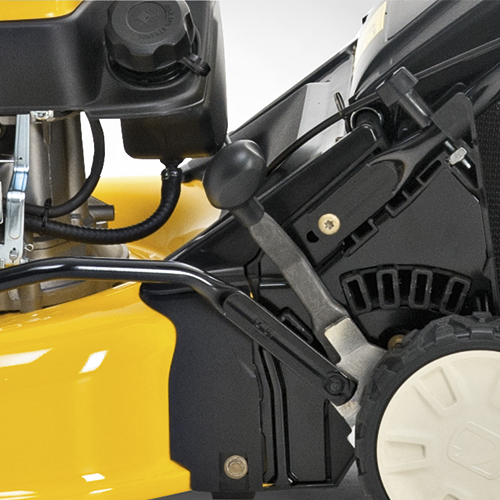 VIBEX CUSHIONING GEL IN THE HANDLE
Significantly reduces vibrations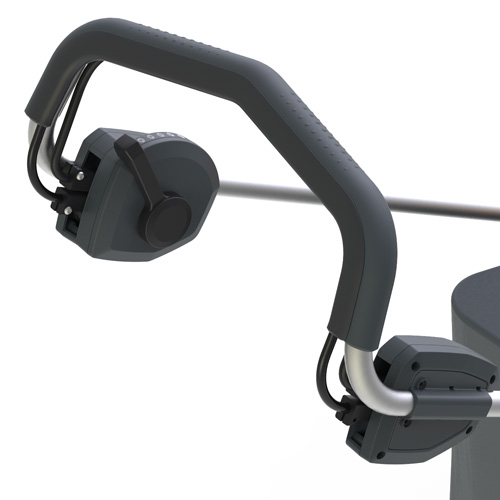 ELECTRIC START AT THE TOUCH OF A BUTTON FOR EASE OF USE
Available on the XM2 ER 53E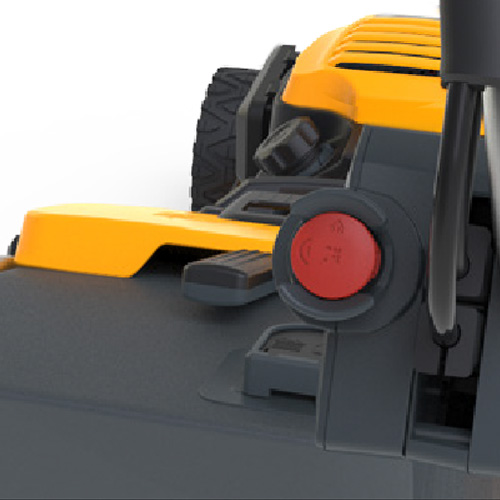 POWERFUL ENGINES WITH LARGE DISPLACEMENT
All XM1 mowers and one XM2 mower come with powerful Cub Cadet engines that extend the service life of your lawnmower with outstanding performance, particularly on tall grass.
Honda engines feature in two XM2 mowers are notably quiet and produce lower noise and vibration levele during operation.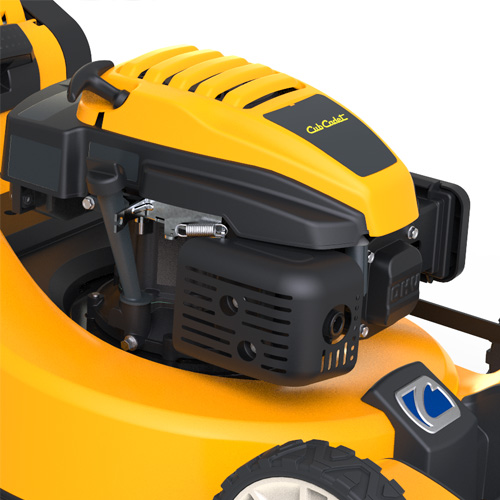 VARIO-SPEED
VarioSpeed – 6 speeds, perfect for any setting. The speed adjusts to any situation. (XM2 ER53, XM2 DR46, XM2 ER53e).