PERFECT CUT AND PERFECT BAGGING
The Cub Cadet LM1 range features a 3-in-1 option, meaning you have the choice between bagging and discharging the clippings and the option to mulch with a mulch accessory kit.
Other useful features include an easy to empty grass bag, ergonomic handle, convenient central height adjustment and ball bearing wheels.
Mowing with an LM1 lawnmower is a pleasure not a chore.
LARGE GRASS CATCHER
A large grass bag reduces the amount of time spent emptying it, enabling quicker mowing and reducing the number of trips to the compost heap.
The cloth bag fits through the mowers handle to secure it in place and easily be removed with one hand.
A quick, simple and efficient system.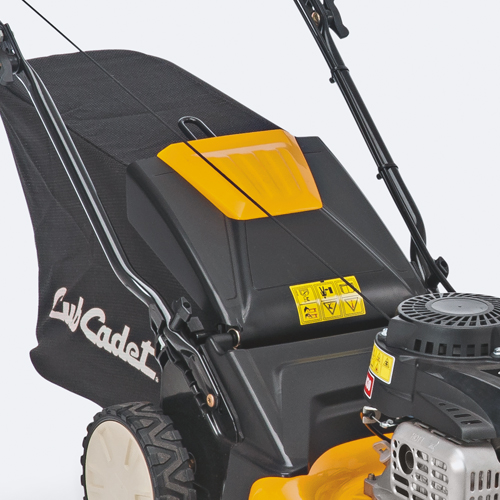 CENTRAL CUTTING HEIGHT ADJUSTMENT
Comfortably change the cutting height centrally with one lever – choose from 6 different positions giving a cutting height range from 28 - 92cm.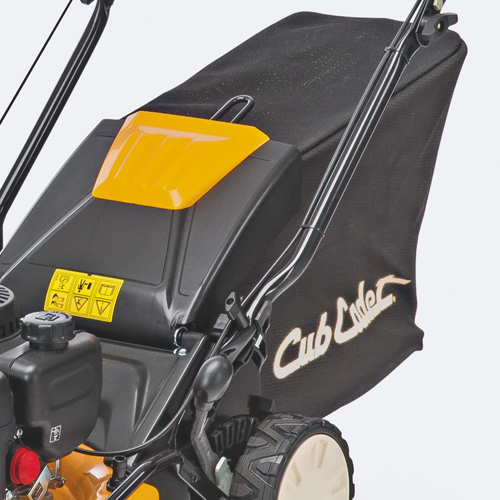 ERGONOMIC HANDLEBAR
The ergonomic handlebar is height adjustable and fully foldable, making it easy for you to store your lawnmower.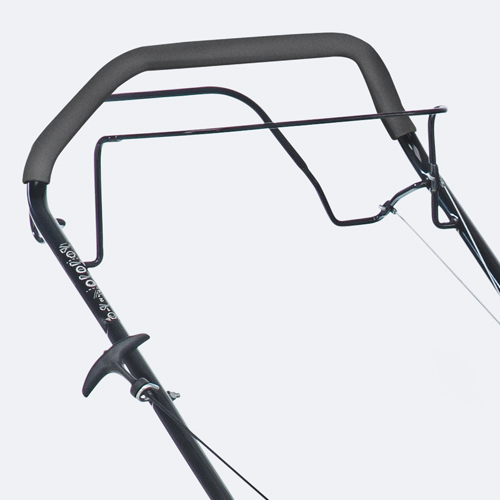 SELF-PROPELLED
Self-propelled mowers make mowing on slopes and expansive terrain effortless.
Models with variable speed can adapt to your personal pace.