THE SIZE YOU NEED WITH THE POWER YOU WANT
The LR2 Mini-Riders deliver the same strength, durability and cutting performance as our larger lawn tractors, just in a more compact design.

Benefitting from smooth hydrostatic transmissions, integrated LED lighting and reverse mowing technology, the LR2 Mini-Riders are fully equipped and easy to handle.

With optimum control, cutting edge technology and a choice of cutting options, these Mini-Riders will help you get the job done quickly and comfortably.
INTELLIGENT PARKING ASSISTANCE (IPA)
The brand new IPA system makes parking your LR2 in your garage or summer house a breeze. The intelligent system halves the speed of your MINI-RIDER, for reversing more safely and precisely.
RevTEKTM – Reverse Mowing Technology: Mowing in reverse. Ensuring greater safety. (except the LR2 FR60).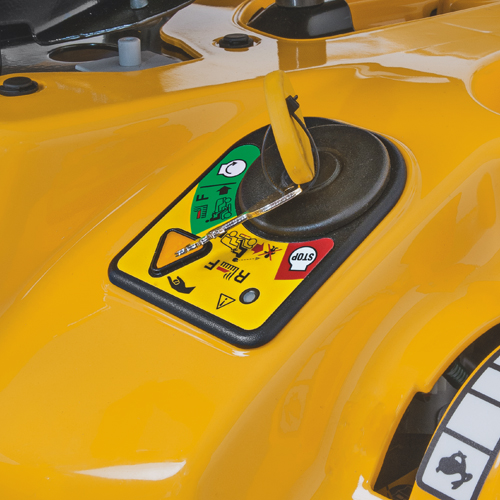 HYDROSTATIC DRIVE SYSTEM
The Mini-Rider LR2 series are equipped with a top-quality hydrostatic drive system. With the parking brake on the left and a one-pedal foot control on the right.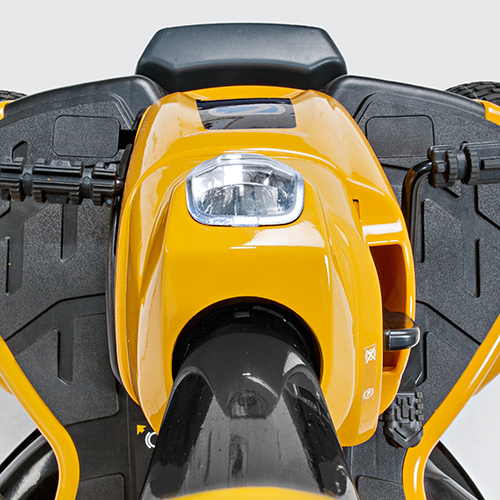 LED LIGHTS
Mow from dawn till dusk safely with the reassurance that when the light fades you can still get the job done with effective LED lights.(Except the LR1 MR76, LR1 MS76 and LR2 FR60).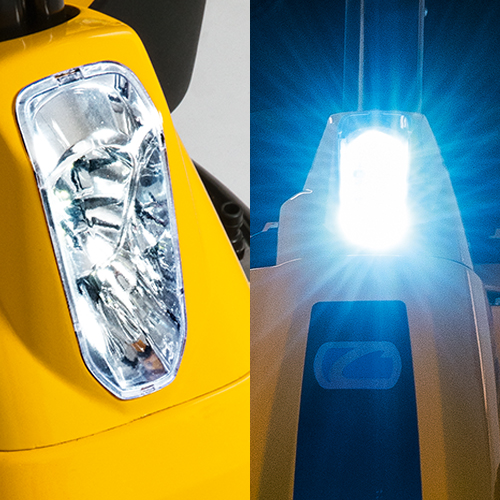 SUPER GRIP PEDALS
The super grip pedals on our Mini-Riders are soft, comfortable and provide excellent grip to ensure you are always in control, even in bad weather conditions.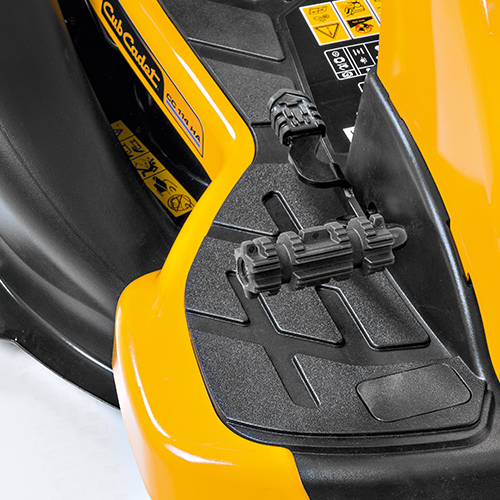 TELESCOPIC STEERING COLUMN
The steering column can be adjusted to suit your personal height and a soft-grip steering wheel making the Mini-Rider a comfortable place to be. (except the LR2 FR60)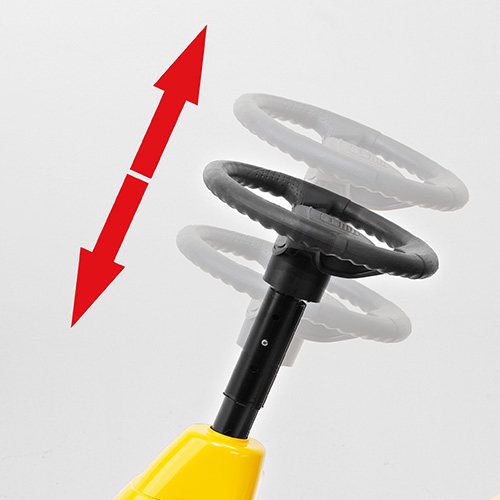 FRONT BUMPER
Helps to prevent damage to your Mini-Rider and provides greater durability.