THE RIGHT MOWER FOR ANY LAWN
No two gardens are the same. There could be one main lawn, several smaller lawns, or additional lawns away from the main area that need mowing.

The Cub Cadet XR ENDURO SERIES™ models can handle all such lawns with ease.
Thanks to the RoboZone sensor you can mow separate zones without the need for a second base station or mains power.
Example: main and sub zones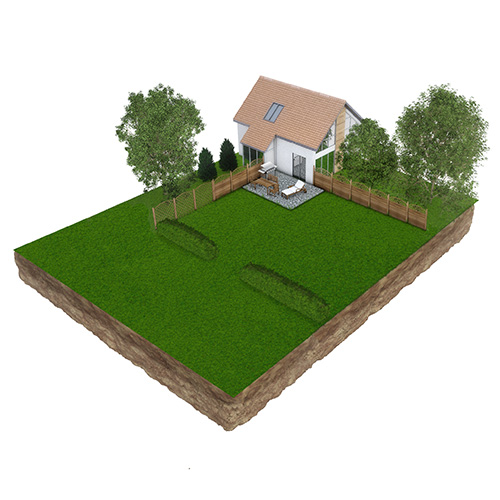 Example: main zone and separate zone
EASY TO INSTALL AND PROGRAM.
To ensure your XR robotic mower is installed and programmed properly, we offer a professional installation service via your local dealer. To find your nearest dealer click here

You can also set up the device yourself (an installation kit can be purchased separately).
STEP 1: DEFINE YOUR DESIRED MOWING ZONE
To do this, you need to install the perimeter wire and fix it in place with pegs.
STEP 2: ENTER INDIVIDUAL DATA
This will enable your XR robotic mower to work autonomously.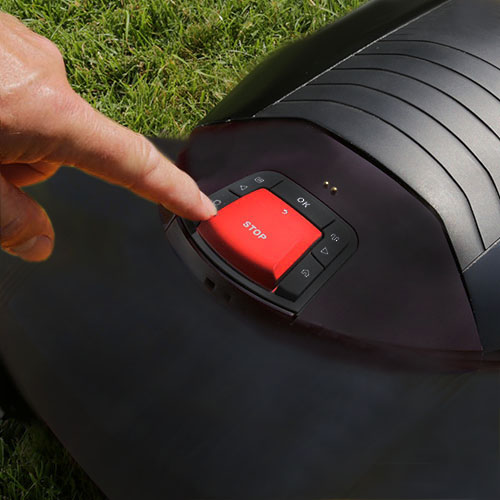 NOW YOU'RE READY TO MOW
First, your XR robotic mower will mow along the perimeter wire. It will then return to the base, set off again and mow your lawn in a random pattern.